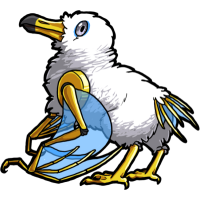 Collect creatures with a variety of colours to choose from, and breed them together to make your own fully traceable ancestry trees. Explore and battle alongside your creatures to gather resources and help the research effort. Protochroma receives regular feature and creature updates, and creating an account is free.
Learn more
---
News — Viewing News Post
Site Themes
There are now three new site themes you can choose from via the Site Themes option on the Account page. Two dark themes (Obsidian and Sapphire) and one light theme (White) are available alongside the default theme, now named Silver.
Index Update
You'll notice a new section in the site's index, called Notices and Updates. This feed will be used to post small updates to the site that don't warrant a news post of their own, as well as maintenance notices. There may still be times when large amounts of small updates are applied all at once, and in those cases they will be posted as their own news post proper as has happened in the past. If you've ever noticed a small addition or change to a random page or two on the site (such as when filters appeared in FRIC and the Folder list) without mention, this feed is now where you'll find notice of these sorts of updates.
Upcoming Creature Release
A new creature will start appearing at 8:00AM Server Time on October 11th. A news post with additional information will be posted at the same time.