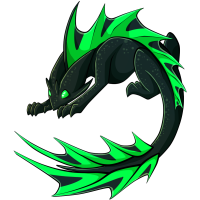 Collect creatures with a variety of colours to choose from, and breed them together to make your own fully traceable ancestry trees. Explore and battle alongside your creatures to gather resources and help the research effort. Protochroma receives regular feature and creature updates, and creating an account is free.
Learn more
---
Protochroma's official Discord server is the best way to chat with other users (as well as Protochroma Staff), be alerted of site news, catch sneak peeks of in-progress features and content, and give feedback all in one place.
Discord
is a free text and voice chat service that can be accessed via most modern platforms and devices.
Before joining, please keep in mind that:
An active Protochroma account is required in order to gain access to the server's channels.
All members are expected to abide by the rules listed in the #rules channel and in the descriptions of each channel.
If your Protochroma account is suspended for an extended period of time or terminated, your server access will be revoked.
We do not allow members to use multiple Discord accounts in the server.
Staff will not manually give your Discord account the Verified role if you ask them to. If you are having an issue with verification, you should be DMing the Administrator in the server for help.
If you do not complete the verification process to gain server access, Discord will automatically remove you from the server when you disconnect. This does not prevent you from rejoining the server at a later date.
To join, simply open this invite link or copy and paste it into Discord's "join a server" prompt.
If you wish to invite a friend into the server, you must give them this link; server members are not allowed to create their own invite links.