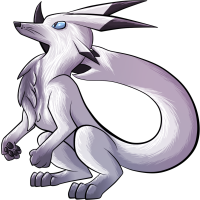 Collect creatures with a variety of colours to choose from, and breed them together to make your own fully traceable ancestry trees. Explore and battle alongside your creatures to gather resources and help the research effort. Protochroma receives regular feature and creature updates, and creating an account is free.
Learn more
---
News — Viewing News Post
Ahead of more content updates being worked on finished up, several function and QoL updates have been made. One of these updates required an update to the Site Rules.
The name-based sorting of folders has been changed.
Folders now have their own search filter, and access to searching a folder can be controlled in a similar manner to that of your Collection.
There is now a filter option for generation number, appearing in appropriate instances of the search filter.
Several pages have had their backend code updated to be more efficient.
The BBCode editor has received some minor changes. Notably, the font used is now correct in both modes.
A change was made to how username changes are processed. If you changed your username recently, you will be able to do so again without waiting. Consider it a freebie.
FRIC Documentation
There is now a new piece of documentation for you to read, entitled Steele's Notebook. Additionally, documents have now been split into two categories in order to separate non-interactive and interactive entries.
BBCode in Owner's Notes
Owner's Notes can now display formatting via BBCode, similar to profile bios. The same BBCode editor used for profile bios is now utilised when describing your creatures. Links are now allowed in Owner's Notes, subject to the same rules as any other allowed instances of posting links.
Site Rules Update
An update allowing the posting of links in Owner's Notes has been made. As with any update to the Terms of Service or Site Rules, this change is effective immediately.