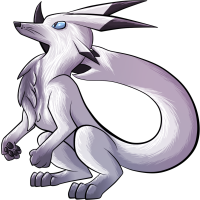 Collect creatures with a variety of colours to choose from, and breed them together to make your own fully traceable ancestry trees. Explore and battle alongside your creatures to gather resources and help the research effort. Protochroma receives regular feature and creature updates, and creating an account is free.
Learn more
---
---

Summer Breeding Season 2022 is on! The Elusive Oasis will be generating three seasonal rarity creatures through the end of August 21st, 2022. Seasonal creatures use separate slots from your regular ones, so now's the time to swing by and …
Continue reading
A new species has been sighted! You'll have the best luck finding it in places with a clear view of the sky. This creature will be flooding for 36 hours, after which it will appear at its normal rate.
If …
Continue reading
Hey, remember when we said there would be some new stuff? That's finally happening now! Thanks so much for your patience.
Growth Memos
Most of us have been there, that dreaded feeling in one's gut after accidentally using the wrong …
Continue reading
Spring Breeding Season 2022 is on! The Perennial Meadow will be generating three seasonal rarity creatures through the end of June 20th, 2022. Seasonal creatures use separate slots from your regular ones, so now's the time to swing by and …
Continue reading
View news archive