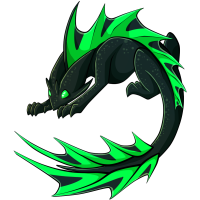 Collect creatures with a variety of colours to choose from, and breed them together to make your own fully traceable ancestry trees. Explore and battle alongside your creatures to gather resources and help the research effort. Protochroma receives regular feature and creature updates, and creating an account is free.
Learn more
---
---

It's the first part of a large Delving update. The second part, much like this one, will also bring some sweeping changes. But, for now, let's focus on what's just landed!
Armour Add-Ons
You can now purchase Add-On Kits at …
Continue reading
Welcome to Galeful Marsh, researchers! Over the course of the next several days, you'll be running into numerous new species! They'll show up one by one each day (with a few rest days inbetween) for 24H at a time. Once …
Continue reading
Since you've all been extra-good fieldies this year, we've cooked up something special for you: an entirely new mainstay Sector release! For those of you who weren't around for the first time we did this, don't worry, this post will …
Continue reading
A new species has appeared in Crop Circle Canyon! This creature will be flooding this Sector for 36 hours, after which it will appear at its normal rate.
If you don't see any right away, don't worry—more will appear every …
Continue reading
View news archive